Aurora Criminal Defense Lawyer
Being charged with a crime is one of the most serious things that can happen to you. You're worried about what it means and what will happen next. If you're convicted of a crime, not only can you suffer from the financial impact of incurring fines as a criminal penalty, but you can lose your liberty. When you need to protect your freedom, you need the best legal representation possible.
The Aurora criminal defense lawyers at Bruno Law Offices are here to help you when you need us most. We'll help you navigate this challenging legal process while devising a strong defense to help you vigorously fight the charges against you. We know that facing criminal charges with varying potential penalties and punishment is terrifying. We will give you the compassion that this very serious time in your life calls for. Call us today at (217) 328-6000 or contact us online for a free consultation.
Criminal Charges We Can Defend You Against
The attorneys at Bruno Law Offices have represented clients who have been charged with varying types of misdemeanor and felony crimes.
We can defend you against the following misdemeanor charges, and more:
We can also defend you against the following felony charges:
In addition, we can defend you if you've been charged with any of the following federal crimes:
Perjury and obstruction of justice
Copyright infringement
Racketeering and conspiracy (RICO)
We also defend international students and those who are visiting the United States against both misdemeanor and felony criminal charges, as well as student misconduct charges brought by higher education institutions that can seriously threaten an international student's visa status.
Why Choose Us?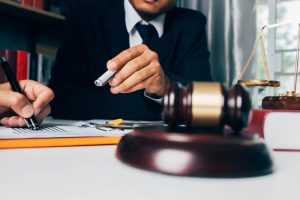 As defense attorneys, we know that people come to us to help them during the most trying and scariest times in their lives. With each and every client we represent, we work hard for them with the understanding that they're depending on us to protect their rights, their lives, and their liberty. We don't take this monumental task that our clients entrust us with for granted.
It's why we give our all when we represent our clients. With our 40 plus years of experience working in criminal defense law, we've seen how prosecutors work to convict good people of crimes. Our understanding of the methods that prosecutors use to charge and convict people just like you gives us a unique advantage. We're able to use that knowledge combined with our skills to devise a legal defense strategy that gives our clients the best chances to receive a favorable outcome in their case.
Our attorneys, a trio of a father and his two sons, are all accomplished in the legal field.
Founding Attorney Thomas Bruno was previously the president of the Champaign County Bar Association, a top legal organization that includes every other Champaign County attorney who is licensed to practice in the county.
Attorney Anthony Bruno is a serving member of the Illinois State Bar Association's Young Lawyers and Criminal Justice Section Councils. Attorney Evan Bruno is the Chairman of the Illinois State Bar Association's Human Rights Section Council as well as a member of the Bench and Bar Section and the Diversity Leadership Councils. All three Brunos are members of the Illinois State Bar Association's governing assembly.
I've Been Arrested or Charged. What Should I Do?
If you've been arrested or charged with a crime, we understand the urge to panic and the fear you may be grappling with. But try your best to stay calm. There are a few things you should do next that are extremely important to preserve your ability to adequately fight your charges.
Remain silent. You have a constitutional right to be silent. You don't want to say anything that can be perceived negatively and can be used against you in court. Even if you think you're helping yourself, you may be inadvertently providing information that prosecutors can use against you. This can put your defense against these charges in jeopardy. If law enforcement or officers of the court request you to come in for questioning, you can decline to be seen without an attorney present.
If you've been arrested, request an attorney immediately. Similarly, if you've received a criminal citation, contact a criminal defense attorney immediately. This, combined with remaining silent, is among your constitutional rights, which should be read to you upon your arrest. Your rights are vital to protecting your ability to fight the charges and to building a strong defense. Your criminal defense attorney will guide you through the complex criminal justice system and the proceedings to come. They are your first line of defense in advocating for your rights and fighting to reach a favorable outcome in your case.
Call Bruno Law Offices Today
If you've been charged with a misdemeanor or felony crime, the lawyers at Bruno Law Offices in Aurora can help you fight your charges. We have decades of experience defending people throughout Aurora against charges and helping them protect their rights. We are committed to mounting a vigorous defense for each and every one of our clients.
Call us today at (217) 328-6000 or contact us online to schedule a free consultation. We'll review your charges and let you know what the best course of action is to try to reach the most favorable outcome in your case.